"The Industry Leader in Customer Service - Since 1969"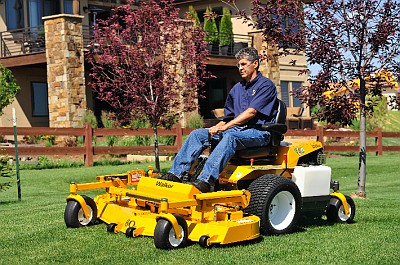 Used / Demo Equipment
Reliable used or demonstrator equipment is always a great buy from Luke's Mower. We have commercial-grade units, residential equipment for the home-owner and solid older equipment that will fit every budget.
Our demo units are low hours and come with a full manufacturers warranty.
We refurbish and overhaul every used machine that we sell, so that it will work for you when you need it. If this equipment wasn't in good condition, we wouldn't sell it!
Check in with us as we are always adding machines through the season.
Walker MTGHS
This 20HP machine has a 48" GHS deck and is in great shape. Great quality of cut like you always wanted!
Call us for pricing
Hustler Super Z Commercial Zero-Turn Mower
28HP Kohler EFI engine. 60" Cut; Low Hours. Very fast machine - Strong, solid construction
Call us for pricing

© 2000 to 2015 - Luke's Mower & Machine Ltd.