"The Industry Leader in Customer Service - Since 1969"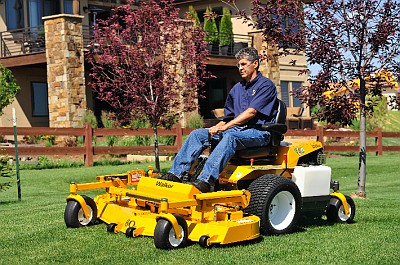 Mowers for the Landscape Professional
We carry a wide range of quality MOWERS for the PROFESSIONAL LANDSCAPER and LARGE PROPERTY OWNER
Whether it's a 21" Commercial Grade walk-behind mower, a Walker MTGHS "Grass-Handling" Mower, or a Gravely PM260 Zero-turn Commercial Mower, we can provide you with reliable rugged equipment that will allow you to get your job done on time, every time.
Contact us or drop in for a demo and test drive - Make your business more efficient with one of these excellent machines.
WALKER
Type of Mowers: Out-Front Cutters with GHS (Grass Handling System) or SD (Side Discharge) Configurations
Powered by: 18, 23, 25HP Air-Cooled Gasoline; 25HP Liquid-Cooled, 26HP EFI, 31HP EFI/Liquid-Cooled Gasoline; 21HP Diesel
The WALKER line of mowers will allow you to quickly and efficiently service your clients. Its ease of mobility and zero turn radius will reduce your on-site time as well as improve your quality of cut. The patented 'Integrated Grass Handling System' is second to none. Nothing vacuums up grass clippings and leaves like the Walker.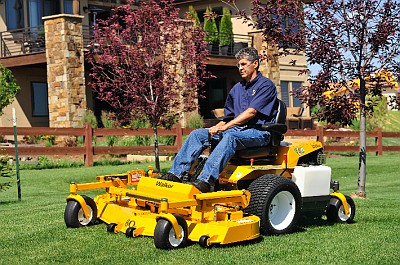 GRAVELY
Type of Mowers: Zero-Turn Mid-Mount Mowers, Side-Discharge or with Bagger; Out-Front Mowers; Walk-behind Wide Area Mowers
Powered by: 15HP Air-Cooled Gasoline to 31HP Diesel
The GRAVELY line has been renowned for years as a strong commercial mower. The speed and quality of cut is tops in the industry and these machines require very little maintenance time. See why we've carried them for years!

WRIGHT
Type of Mowers: Zero-Turn Mowers with the Ability to Operate Standing On or Sitdown
Powered by: 15HP to 28HP Air-Cooled Gasoline
The STANDER is a stand-on line of commercial mowers designed for tight confines and superior performance on slopes. The unit allows the driver to quickly stand if required on steeper slopes, and sit on the straight-away. These machines combine agility with strength when and where you need it most!